See below for a reference table regarding which probe to use in the event yours needs to be replaced.
The two probes available are:
EL-MPC-SP (commonly called 'SP1')
EL-MPC-SP4
See bottom of page for photos of each probe.
SP2 & SP3 probes are discontinued, obsolete, and not available for purchase.
All Spectra Connect systems use the SP4 Probe.
The easiest way to determine your MPC board's chip number is seen right on the display panel. It will say 'Spectra Watermakers A ## or B ##'
You can also look at the circuit board itself, the chip is the large white square towards the center of the board (see image below of MPC board & chip location).
| | | |
| --- | --- | --- |
| MPC Board Chip # | Direct Replacement Probe | Upgrade to SP4 Option: |
| B## | SP1 | New MPC Board & SP4 |
| A31 | SP1 | New MPC Board & SP4 |
| A34/A35 | SP4 and Daughter Board | New MPC Board & SP4 |
| A36 | SP4 | N/A |
| A37 (first built in daughter board) | SP4 | N/A |
| A39/A40 | SP4 | N/A |
MPC Board Example with chip location: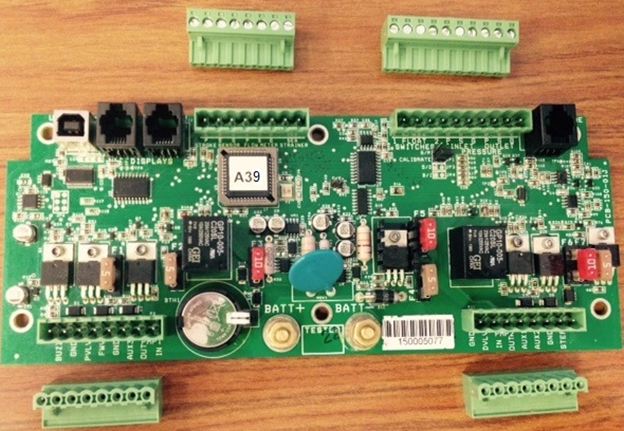 Daughter board example: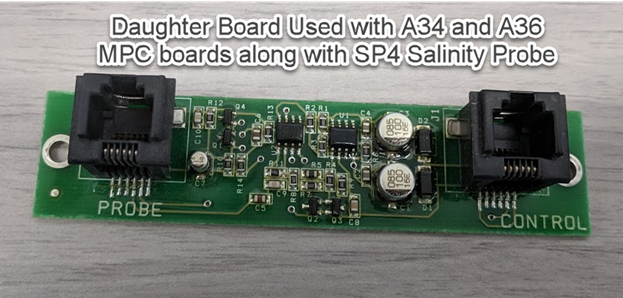 Note: A36 is compatible both with & without the daughter board
"SP1" Probe: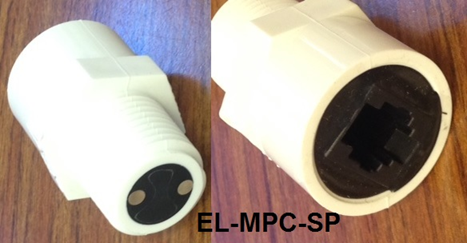 "SP4" Probe: