Z-Brane Power Supply Check
Warning: The Z-brane operates at high voltage. Shock Hazard. High voltage is present in the Z-Brane when it is powered up. This voltage may persist for up to 30 minutes after power is shut off. Do not disconnect the Z-Brane harness from the power supply, or open the power supply box, until power has been removed for at least 30 minutes. Because of the high voltage, field repairs should not be attempted. Unplug the green DC power connector and wait 30 minutes before servicing the Z-Brane.
The LED light should be on when the Z-Brane power supply is powered by a standard 12 or 24vdc power. We have had a few units where the LED light has failed though the system is still working. You can confirm the Z-brane is functioning if two things are confirmed;
The power supply is warm to the touch which means it is consuming power and-

There is voltage (5.6-5.7vdc is normal) at the two terminals on the circuit board shown in the photo below.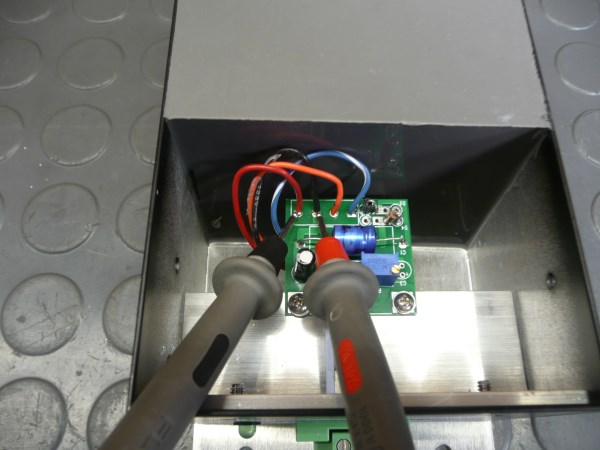 The LED light is not required for the unit to function.
*Note: Z-Brane is a discontinued legacy product. The only replacement parts currently available are replacement end caps for the specialized membrane housing.